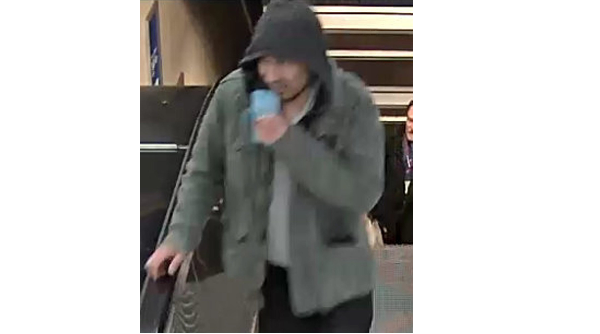 Onsdag 7. april kjørte uzbekeren Akhmat Akilov en stjålet lastebil inn i en folkemengde i Stockholm sentrum. Fire mennesker ble drept og 15 skadet.
Akilov skal ha blitt radikalisert og rekruttert til IS etter han ankom Sverige i 2014, og han skal også ha gjort forsøk på å reise til Syria for å slutte seg til terrororganisasjonen.
Men Akilov var imidlertid ingen from eller aktiv muslim. En venn som besøkte en svensk moské med ham, kan fortelle til Aftonbladet at "han visste ikke engang hvordan man ber". I artikkelen heter det videre at Akilov "blev alltmer instabil, och umgicks i kretsar där kriminalitet och drogmissbruk förekom. Akilov ska även själv ha använt narkotika."
Se også: (Også) London-terroristen hadde narkokriminell bakgrunn
Hvis dette medfører riktighet, har Akilov samme bakgrunn som flertallet av terrorister og fremmedkrigere fra Europa de senere årene: kriminalitet og narkotika.
PST sin rapport fra i fjor viser at 68% av norske radikaliserte (fremmedkrigere) hadde kriminell bakgrunn, 42% fra narkotikakriminalitet. Andre land kan vise til tilsvarende tall ifølge en rapport fra The International Center for the Study of Radicalisation and Political Violence: Tyskland 67%, Belgia 50%, og Nederland mer enn 60%.
Se også: En annen verden (NRK Ytring)
Rapporten konkluderer med at den fremste arenaen for rekruttering av fremmedkrigere og terrorister ikke er moskeene, men kriminelle miljøer: "Rather than in universities or among religious students, Islamic State and/or its successors increasingly find recruits in European 'ghettos', in prisons, as well as among the European 'underclasses' and those who have previously engaged in violence and illegal acts."
Ser man på de mest kjente aksjonene i Europa de siste par årene, bekreftes bildet av terrorister med mer erfaring fra narkotika og kriminalitet enn fra koranstudier:
Anis Amri (Berlin):
"Results of a post-mortem examination on the Berlin Christmas market attacker Anis Amri indicate he was a frequent drug user, an Italian official has said. Amri, who ploughed the lorry into a busy Christmas market on 19 December and was subsequently shot by police, was a frequent user of both cocaine and hashish. The official said it was not possible, however, to determine whether Amri had used the drugs before the massacre that killed 12 people and injured dozens more."
http://www.independent.co.uk/…/berlin-attacker-anis…

Mohamed Lahouaiej-Bouhlel (Nice):
"The cousin said Bouhlel hit his wife, never prayed or attended a mosque. He also said Bouhlel drank alcohol, ate pork and did drugs."
http://heavy.com/…/mohamed-bouhlel-mohammed-lahouaiej…/
Ibrahim Abdeslam (Paris):
[Ex-wife Naima] said: "His favourite activities were smoking weed and sleeping. […] It was possible it was the hash, anything is possible. He smoked an alarming number of joints – at least three or four every day."
http://www.dailystar.co.uk/…/Paris-attacks-terrorists…
Abdelhamid Abaaoud (Paris):
"The apparent architect of the Paris attacks was reportedly seen on the streets of Paris shortly after the atrocities, smoking cannabis and drinking with a group of men"
http://www.independent.co.uk/…/paris-terror-mastermind…
Seifeddine Rezgui (Strandmassakren i Tunis):
"Seifeddine Rezgui was high on cocaine as he murdered British tourists on the beach, it emerged today."
http://www.dailymail.co.uk/…/Sunbed-gunman-high-COCAINE…