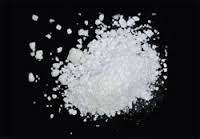 18 Ago

Forskere ett skritt nærmere i å forklare kokainets avhengighetsdannende effekt

Science Daily skriver i denne artikkelen om et medisinsk eksperiment ved Wake Forest Baptist Medical Center som kan bringe oss nærmere en forståelse av kokainets avhengighetsdannende effekt. 700 000 mennesker anslås å være avhengige av kokain i USA.

Forskerne utførte et eksperiment med rotter som fikk konsumere kokain fritt i 6 timer per dag. De utviklet toleranse – altså at de måtte konsumere mer og mer for å oppnå den samme effekten.

Etter en periode på 60 dager uten tilgang til kokain ble rottene testet og sammenlignet med en kontrollgruppe som bare hadde fått saltløsning. Alt tydet på at hjernens dopaminsystem hadde normalisert seg hos de som hadde fråtset i kokain.

Men idet de igjen ble utsatt for én enkelt kokaindose, utviklet rottene umiddelbart toleranse og avhengighet. Forskerne tolker det derfor slik at kokainbruk etterlater et langvarig – kanskje permanent – "avtrykk" på hjernens dopaminsystem, og at det er dette som fører til den høye tilbakefallsraten blant kokainavhengige som har vært gjennom behandling.

Dette er igjen i så fall en indikasjon på at det på dette feltet er stoffet selv som forårsaker avhengighet, og ikke at noen hjerner er predisponert for å utvikle toleranse og avhengighet.
Even after 60 days of abstinence, which is roughly equivalent to four years in humans, it only took a single dose of cocaine to put the rats back to square one with regard to its' dopamine system and tolerance levels, and increased the likelihood of binging again. It's that terrible cycle of addiction.
– Sara R. Jones, Ph.D., professor of physiology and pharmacology at Wake Forest Baptist