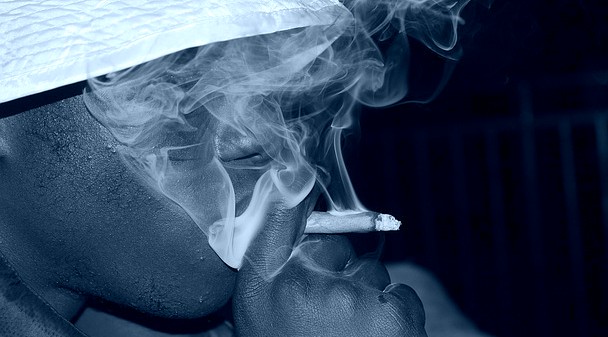 02 Abr

Narkotika-epidemi i Nigeria: 15 millioner avhengige

Nigeria ble frem til 2013 ansett å kun være et transittland for narkotika – både heroin fra Afghanistan og kokain fra Sør-Amerika ble skipet inn til Nigeria for så å sendes videre til Europa i bakketransport gjennom Sahel-regionen eller med "muldyr" på passasjerfly.

Men et land eller region som brukes som transittland, vil uvegerlig utsettes for spill over-effekten; noe av varene brukes som betalingsmiddel for lokale tjenester narkotrafikantene trenger og blir konsumert av lokalbefolkningen.

Nigeria har nå 15 millioner narkotikaavhengige mellom 15-64 år ifølge nigerianske The Sun. Dette tilsvarer 15% av befolkningen i denne aldersgruppen. Det internasjonale gjennomsnittet for narkotikaavhengighet ligger rundt 5%.
"We also need to take preventive measures to ensure that those who do not take the drugs remain so"
Leder for den statlige kommiteen som arbeider med problemet, Mohammed Buba Marwa, kaller det en "emergency situation". Han peker på at en viktig utfordring er å sørge for at de som i dag ikke bruker narkotika, fortsetter med det. Årsakene til misbruket er ifølge Marwa er fattigdom og arbeidsledighet og at tilbudet innen behandling og rehabilitering er dårlig.
Nigerianske The Guardian hevder i en annen reportasje om krisen at "Nigeria [is] losing war against drug abuse", og at bruken nå er så utbredt at stoffene inntas på åpen gate uten at det vekker oppsikt. Stoffene det dreier seg om er i følge The Guardian blant annet benzodiazepiners, metadon, oxycodone, tramadol, codein, morfin, cannabis, heroin, stimulanter som  metamfetamin og kokain samt hallusinogener.
Avisen skriver at det daglig konsumeres 3 millioner flasker med codein-holdig hostesaft kun i byen Kano, og i det nordvestlige Nigeria hele 6 millioner flasker.
"Experts have expressed worry that this may lead to an irreversible lethal consequence on the youths, who occupy the larger percentage of the country's population, if not addressed on time, adding that the upsurge is rapidly destroying the future of the country, as many young promising lives are destroyed to drugs daily."